BIB FORTUNA - THE SAGA COLLECTION.
With the purchase of Jabba's Throne recently (which i haven't open yet), it triggered me to do a review on Jabba's gang aka whoever inside the Jabba's Palace. I still missing a few figures to complete the gang. But will try to do whatever i have. So Jabba 101 class start today. :P
I start with Jabba's right hand man. This is the 2nd Bib Fortuna released in modern line. The 1st one was

POTF2

& then reissued in

OTC

. SAGA version is better because Bib looks slimmer & of course the sculpt is good. Articulations are basic. Ball jointed head, swivel elbow & wrist. I think it's good enough since all he did was standing next to Jabba.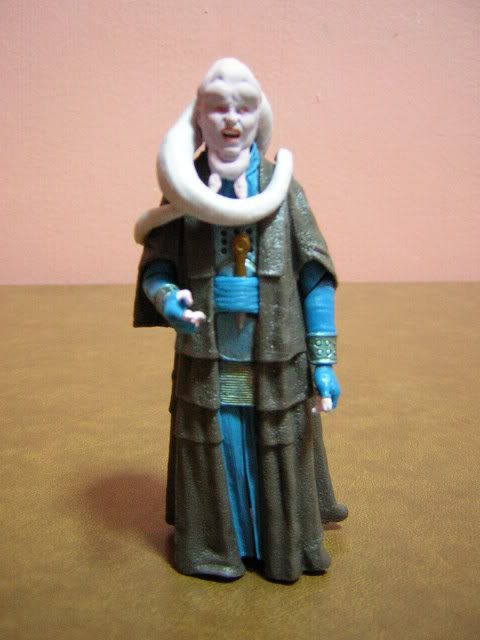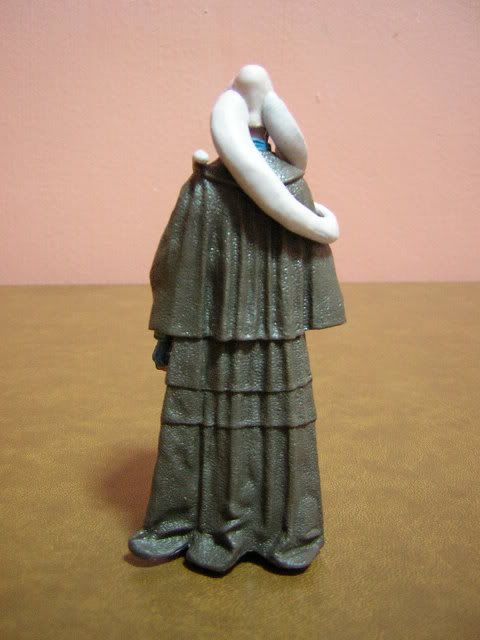 Accessory: a dagger which can fit into his belt.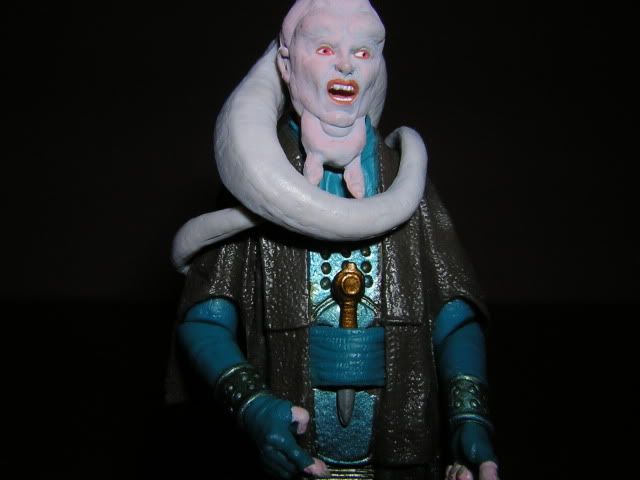 "Dey wanna wonga"



Since the Vintage Collection is back, i guess Hasbro will include Bib in the series. Give him a cloth cloack, add some articulations & that will hit the spot.




*credit to Rebelscum for carded picture.