HAUL LEPAS BALIK DARI OUTSTATION.
2, 3 minggu ni aku agak busy. Last week kat Perlis & Kedah seminggu. Sebelum tu bercuti kat kampung, seminggu jugak. Actually aku bakal busy sampai bulan 8 ni pasal banyak outstation, huhu. Semalam lepak kat Amcorp setelah 2 minggu tak pi sana. Weekend yang cukup puas hati pasal akhirnya dapat apa yang dah lama aku nak/cari. Benda apa tu? Jom tengok.. :D
Comic Packs Darth Krayt & Sigel Dare

. Beli kat One Toy for RM45 only, haha. Last time ada 1 set tapi aku tengah pokai. Semalam memang rezeki la.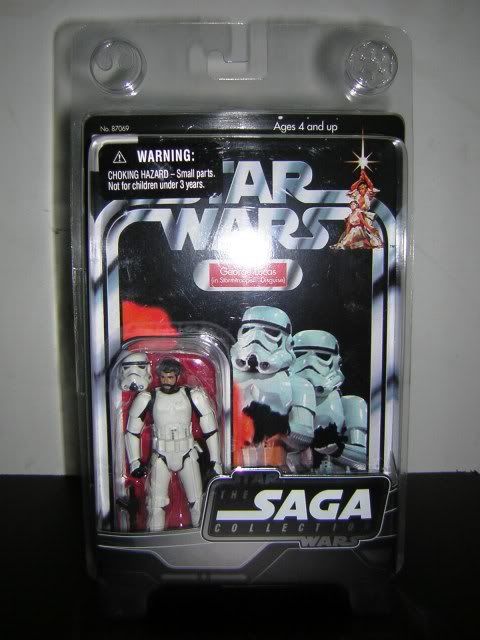 Finally.. i got my

VOTC 2006 UGH George Lucas in Stormtrooper Disguise

. Dah lama sangat mengidam ni. Thanks to

Aede

pasai tolong bid kat Ebay UK & thanks to his girlfriend also pasai tolong hand carry dari sana. Save shipping, hehe. I got this for RM85 only. No mailer box but fine enough for me.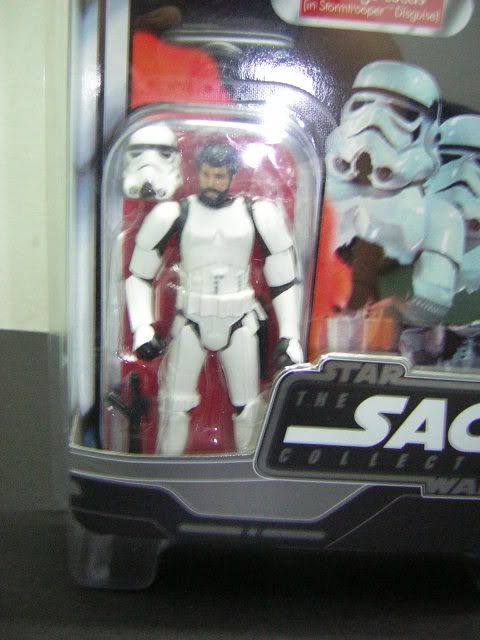 Mr. Lucas himself.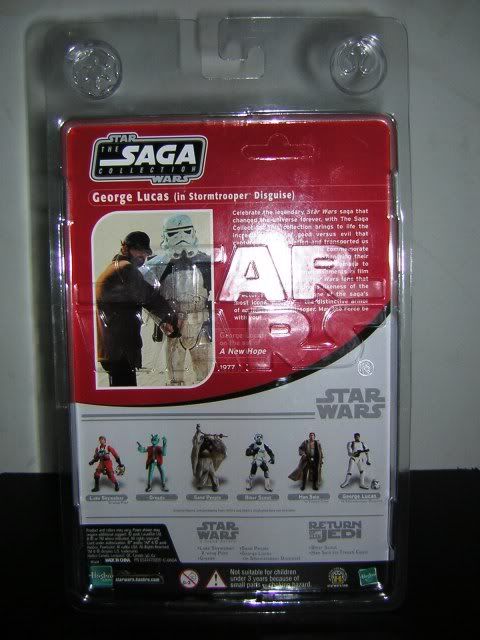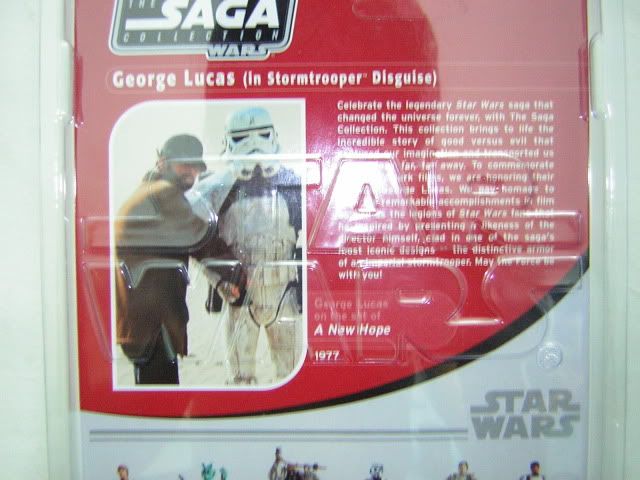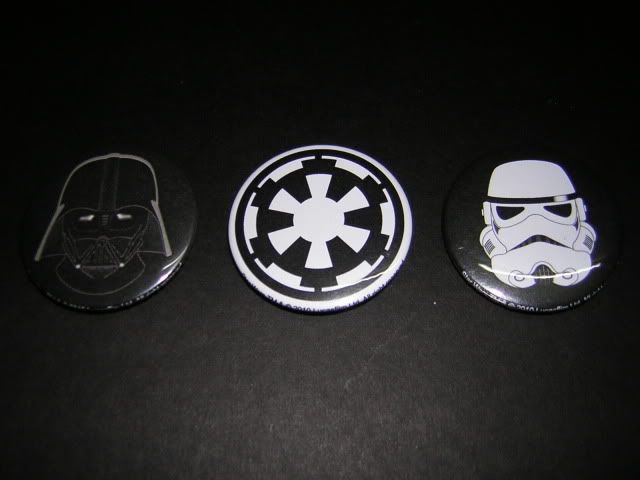 Button badges

beli dari

Fared

. Ada lagi 1 design, helmet X-Wing pilot. Dapatkan segera dari kedai

Heroes Apparel

. 1 = RM4, 3 =RM10.
Entertainment Weekly

issue bulan April. Beli kat Book Access for RM9.90 only.
Ni dia haul yang tak disangka2..

t-shirt Kick-Ass

! Again, thanks to

Aede

. Beli dari Ebay jugak for RM75.